Join Remedy for an active wellness retreat at the 5 star Puente Romano Beach Resort in Marbella this fall. The retreat is designed to unwind and reboot yourself in the tranquil, exclusive and beautiful setting of Andalusia.
Get ready to truly pamper and take care of yourself…
About Puente Romano Beach Resort
Puente Romano Marbella, a member of 'The Leading Hotels of the World', is situated on the beachfront of the Golden Mile Costa del Sol between Marbella and Puerto Banus. Puente Romano's exclusive location allows guests to enjoy a day on the beach along with a large variety of activities.
WHAT IS INCLUDED…
Private Junior Suites with an airy sleeping area with a living room ensuite, and terrace with garden views
Outdoors Pilates/garuda classes with owner Amelie Parchami and Head Coach Carite Lesche overlooking the azure waters of the Mediterranean Sea.
Soothing sound of sound healing and meditation in a tranquil setting.
Health and Fitness training facility offering cutting-edge design, the latest TechnoGym equipment with for instance curved running machines.
Nourishing Nobu breakfast at the hotel restaurant El Chiringuito
Great food for every occasion. All meals included.
Three outdoor swimming pools overlooking the ocean.
Sunbathing at the beach promenade with tropical palms and ocean swims in the Mediterreanean waters.
Peaceful walks in a botanical garden with over 400 different species of plant gathered from five continents. Every step is surrounded by exotic wildlife and beautiful scenery.
Excursions to Marbella and Puerto Banus.
Convenient flights Stockholm-Malaga. Private transfer from the airport to the hotel.
…IN SHORT
Direct flights Stockholm-Malaga
4 nights in Junior Suite at Hotel Puente Romano Beach Resort
Private bus transfer with local guide
Free access to pool area, beach and gym
Healthy Breakfast at Nobu x4 mornings
Light Lunch Buffet x5 days
3 Course Dinner x 3 nights
Elaborate Banquet Dinner x1 night
1 Welcome and 1 Pre Dinner Drink (non-alcoholic options will be available)
All meals include beverages such as water, soft drinks, tea and coffee.
Every day Pilates and Garuda Group Sessions with Amelie Parchami and Carita Lesche
Movement Workshop with Carita
Meditation Sound Healing
Hiking/walks/activities/excursion as per the program
Remedy & SPC Goodiebag
Travel Hostess & organizer- Marianne Själander
Add ons:
Golf with Benahavis Mountains as your backdrop.
Tennis courts which hosted some of the very best stars at international tournaments and tennis stars (including Björn Borg). Padel is also available for those who love competition in a social setting.
Head to toe relaxation experience at the hotel's Six Senses Spa (10% discount on treatments)
Single room 4500 per person.
Alcoholic beverages
Snacks/drinks during excursions
DETAILS
Dates: 12-16 October 2021
Location: Marbella, Málaga, Spain
Accommodation:  Puente Romano Beach Resort, 5*
Price: 32 580 SEK per person 
Flights: 
Tuesday 12 october                     Arlanda             Malaga              06.00am -10.30am
Saturday 16 october                    Malaga              Arlanda             20.05pm- 00.20 +1pm
For connecting flights options, please visit SAS or contact  Go Slow Travel . For those who wish to stay a night at Arlanda before travelling home, we recommend Clarion Hotel Arlanda Airport
To book you spot or for information reg. booking & payments-conditions please visit https://goslowtravel.se/resor/traningsresa-exclusive-marbella/
or contact our technical touroperator Lena Pålsson at Go Slow Travel: info@goslowtravel.se.
Do you have any questions regarding the program, please contact hello@remdysthlm.com or call Marianne Själander +46 70 592 69 71.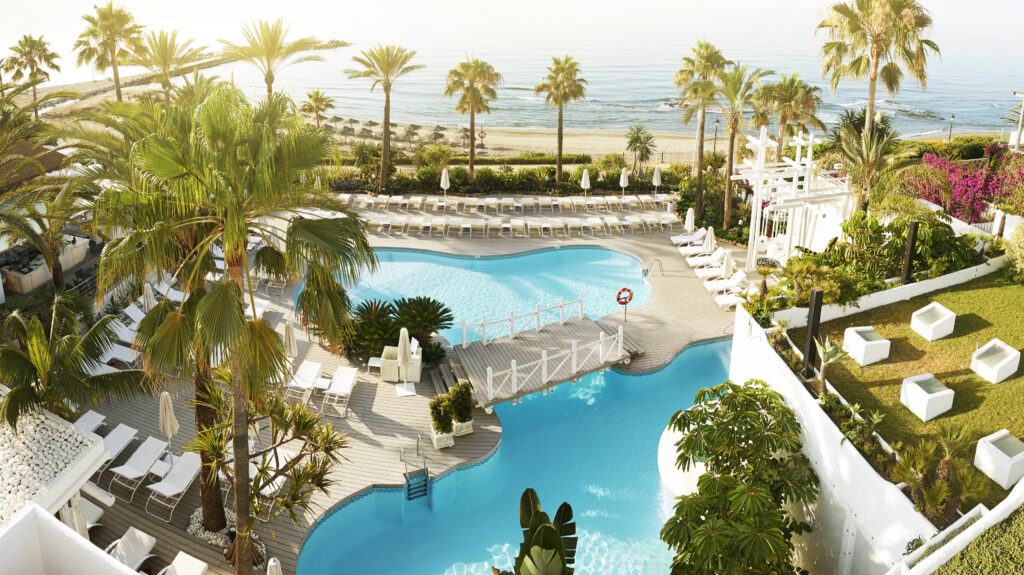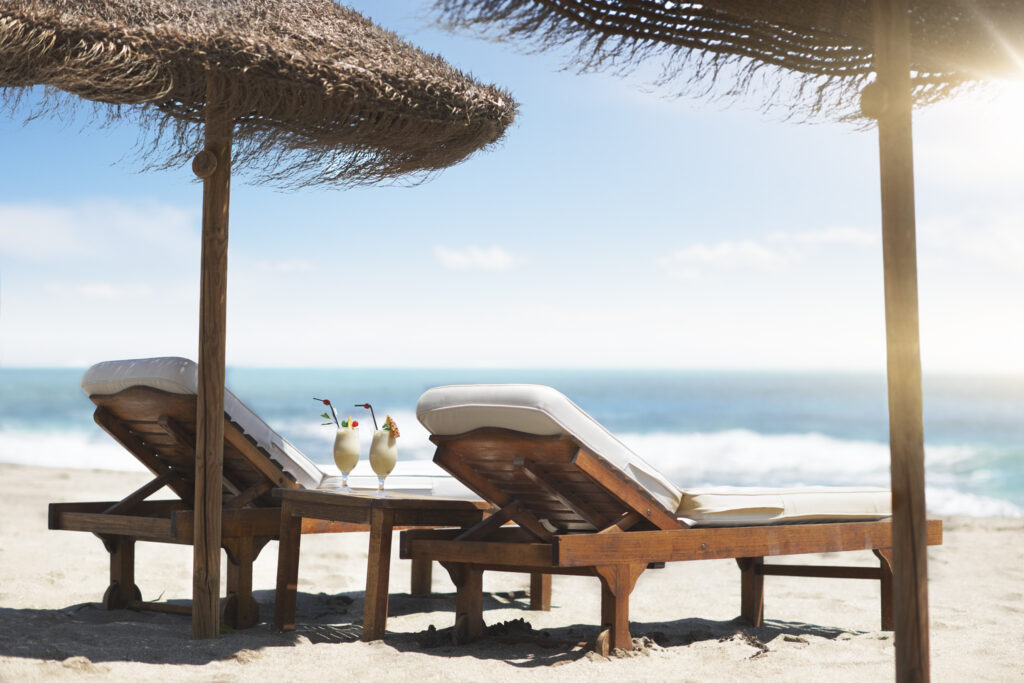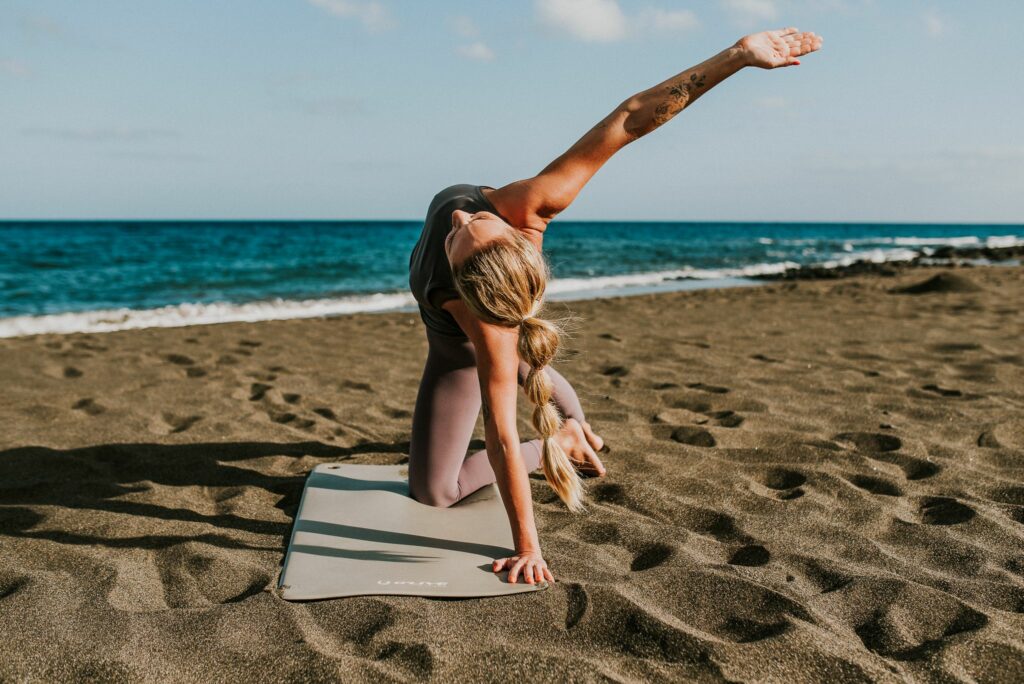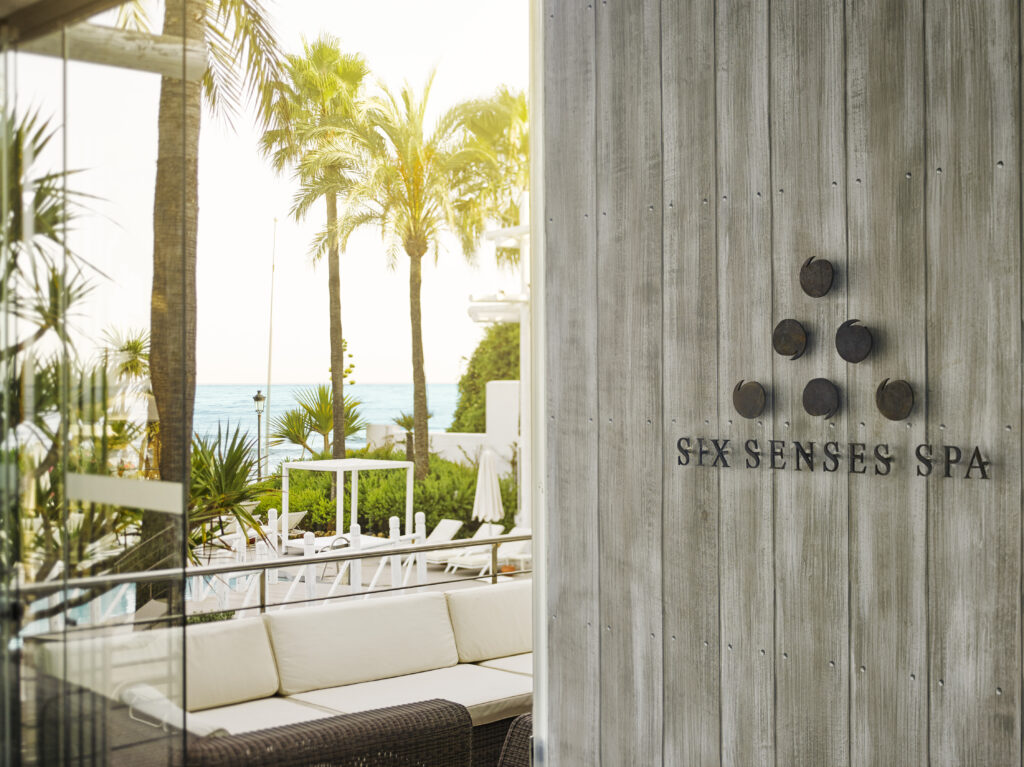 PRELIMINARY PROGRAM
Tuesday 12/10
06.00am – Departure at Arlanda Terminal 5 Stockholm with SAS.

10.30am – Arrival at Malaga Airport. Transfer to Puente Romano Resort (approximately 50 minutes travel time). The local guide gives us a bus tour about Malaga/Marbella. Snacks and water will be provided.
12:30 pm – Arrival at Puente Romano Resort.
13.00pm – Lunch and greetings.
15.00pm – Room access and get grounded with some alone time. Power Naps or a dip in the pool is encouraged..
16.30pm – Tour around the facility and a walk through the Botanical Garden.
17.00pm- Garuda Soft Start (60min) with head coach Carita Lesche.
19.00pm – Welcome drinks and 3 set course dinner.
Optional: Why end the night here? Stroll on the beach in the moonlight or visit one of the hotel's cafes or bars. 
Wednesday 13/10

08.15am – Pilates Beach Powerwalk – Legs & Booty Focus (45 min) with the owner Amelie & head coach Carita
09:00 am – Nobu Breakfast at El Chiringuito
10.15am –Team Teaching Circuit (75 min) with Carita & Amelie. The class will focus on the foundation of pilates – anatomy and biomechanics.
12.30pm –Lunch
14:00pm – walk along the beach promenade to Marbella City (4 km) with a local guide of the old city with a stop for fika, shopping and some alone time.
17.00pm – Transfer back to the hotel (approximately 15 minutes drive back)
18:00pm – Garuda Flow + a short relaxing Sound Healing Session (total 45 min) with Amelie
 20.00pm – 3 set course dinner.
Thursday 14/10
08.15am – Garuda Workout (45 min) with head coach Carita
09:00 am – Nobu Breakfast at El Chiringuito
10.00am – Pilates Workout (60 min) with the owner Amelie
11.30am – Sound Healing with Healing Movements (30 min) med Amelie & Carita
12.30pm – Lunch
Some me-time! Book a Six Senses Spa treatment, play some tennis or just unwind by the pool.
17.00pm –Workshop Back Care with Carita. As a movement expert, Carita will share her best tips and knowledge on how to nurture and take care of your back so that it lasts for the rest of your life.
19.30pm – 3 set course dinner.
Friday 15/10

08:15am – Pilates Workout (45 min) with Amelie.
09:00 am – Nobu Breakfast at El Chiringuito
10.30am – Garuda Flow (60 min) with Carita
12:30pm – Lunch
14.00pm – Power Walk along the beach line "the golden mile" to Puerto Banus.
Free time to explore what Puerto Banus has to offer.
16.00pm – Transfer back to the hotel.
17:00 pm – Pilates Workout (60 min) with Carita
18.00pm – Explore the hotel facility or unwind.
20.00pm – Our last night together! We will enjoy a pre-drink and Elaborate Banquet Dinner.
Optional: Spend the last night in Marbella on the dance floor at one of clubs the city/hotel has to offer.
Saturday 16/10

08.15 – Garuda Flow (45 min) with head coach Carita
09:00 am – Nobu Breakfast at El Chiringuito
10.15am – A finishing Sound Healing (45 min) with Amelie
12:00pm – Check out from our rooms and baggage drop off at the reception.
12:30pm – Lunch
Free time during the afternoon to enjoy what the hotel has to offer one last time.
16.45pm – One final gathering at the hotel's reception.
17.00 – Transfer to Malaga Airport.
20.05 – Departure to Stockholm Arlanda.
Arrival on the 17/10 at 00.20pm in Stockholm.
NOTE: The program is only preliminary. The official program will be emailed the latest 2 weeks before departure. We might divide the group into two during some activities. Are you travelling with someone , we will of course make sure you will end up in the same group. * The minimum number is 20 people for the trip to be realized (and a maximum of 30).