Face Fitness Course – 8 october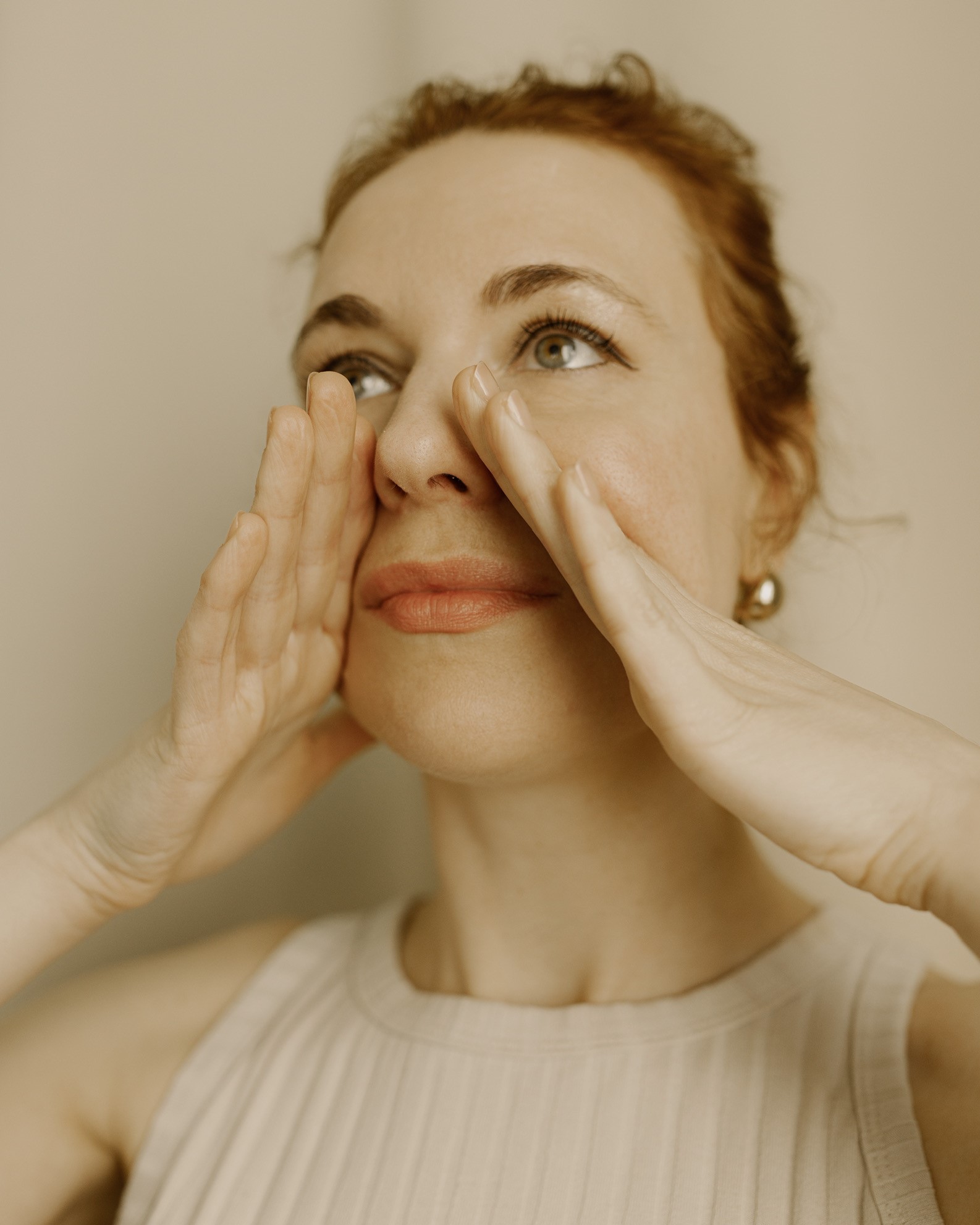 Face Fitness
Blurring the boundaries between beauty and wellness, Facial Workout is a new and revolutionary approach to facecare, promoting healthy skin as well as a preventative to premature ageing.
Facial Workout goes beneath the skin and focuses on strengthening the muscles, promoting healthy circulation, lymphatic system and PNS (parasympathetic nervous system). These classes are unique, open to all and gives you a natural facelift.
Designed by our skin expert Dana Nel, every class includes the most effective methods learned through her carrier as a skin and bodywork therapist. These methods include Facial Toning and Sculpting; Facial Lymphatic Drainage; Acupressure Point Massage, Fascia Release and Breathwork.
The course
An hour of pure face care where we train and treat the whole face, each time focusing on a more specific area and its concern. We will be seated on the comfortable mats, with the mirror in front guided by our skin expert Dana through the facial muscles to lift and tone; the lymphatic system to decongest and de-puff and the nervous system to release and restore.
Both are intensive and relaxing experiences that will leave you glowing inside and out. As a part of the package, you will receive a Curam facial cup to be used in every class.
Each session includes a full facial workout including the neck and scalp, as well as breathing and relaxation practice.
Class 1 – Focus Neck and Décollete
Class 2 – Focus Forehead and Scalp
Class 3 – Focus Eyes
Class 4 – Focus on Cheeks and Mouth
Class 5 – Jaw and Neck
Information
Length: 5 classes
Start date: 8 of October
End date: 12 of November (4 of november public holiday, no class)
Time: Sundays 11:00-12:00
About Dana
With over 17 years of experience in skincare and health sectors, adding Facial Workout training in a more recent years, her career is dedicated to bringing out your inner beauty, vitality and balance while supporting ourselves externally through facial exercises, massage and natural skincare. The result? Visibly enhanced radiance, more defined facial appearance and plump and smooth skin to name a few. Her professional training and work experience were acquired in London, Stockholm and India. Apart from group teachings, she also work 1-on-one as a skin therapist and facial workout instructor.