Smådalarö retreat – 19-20 of march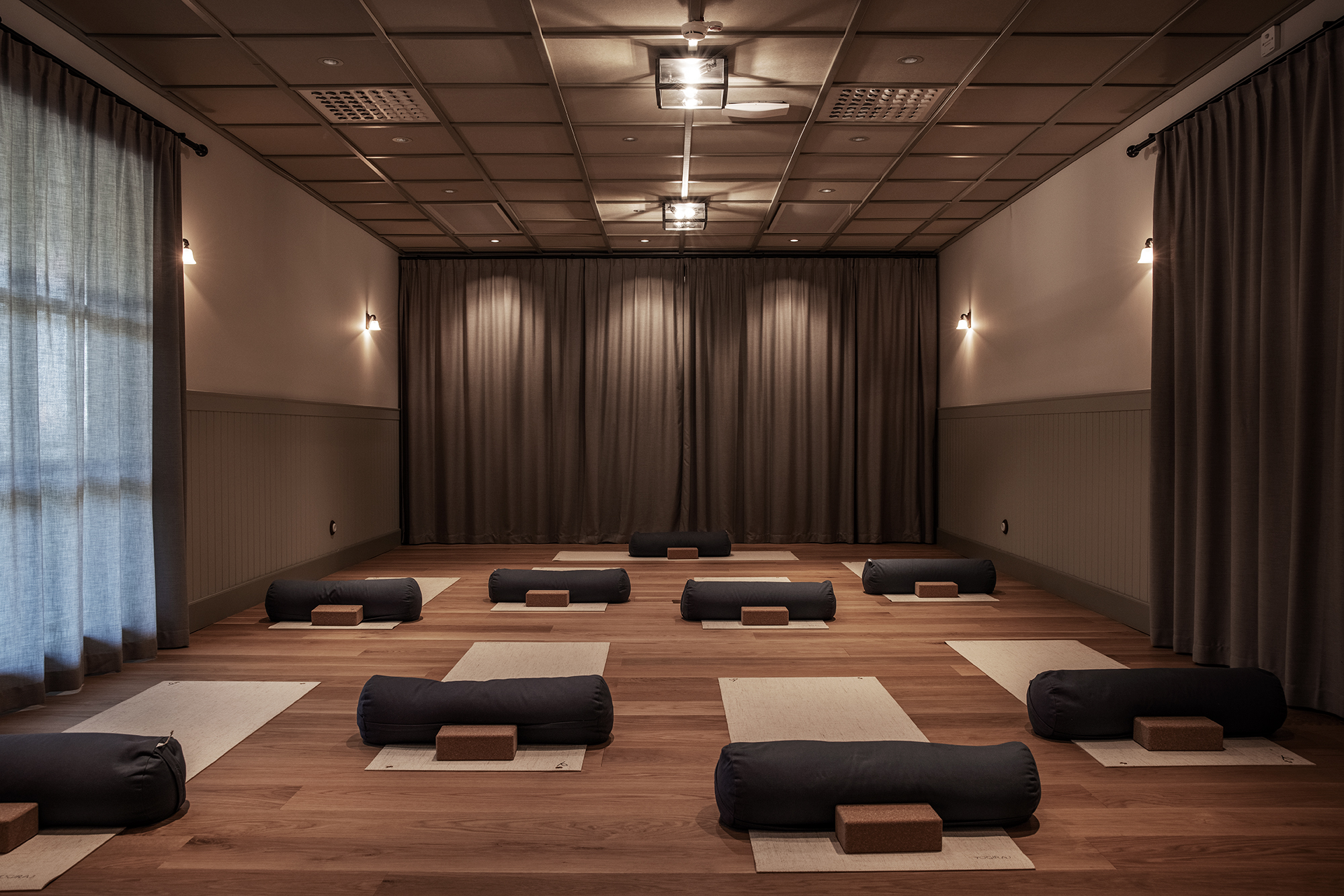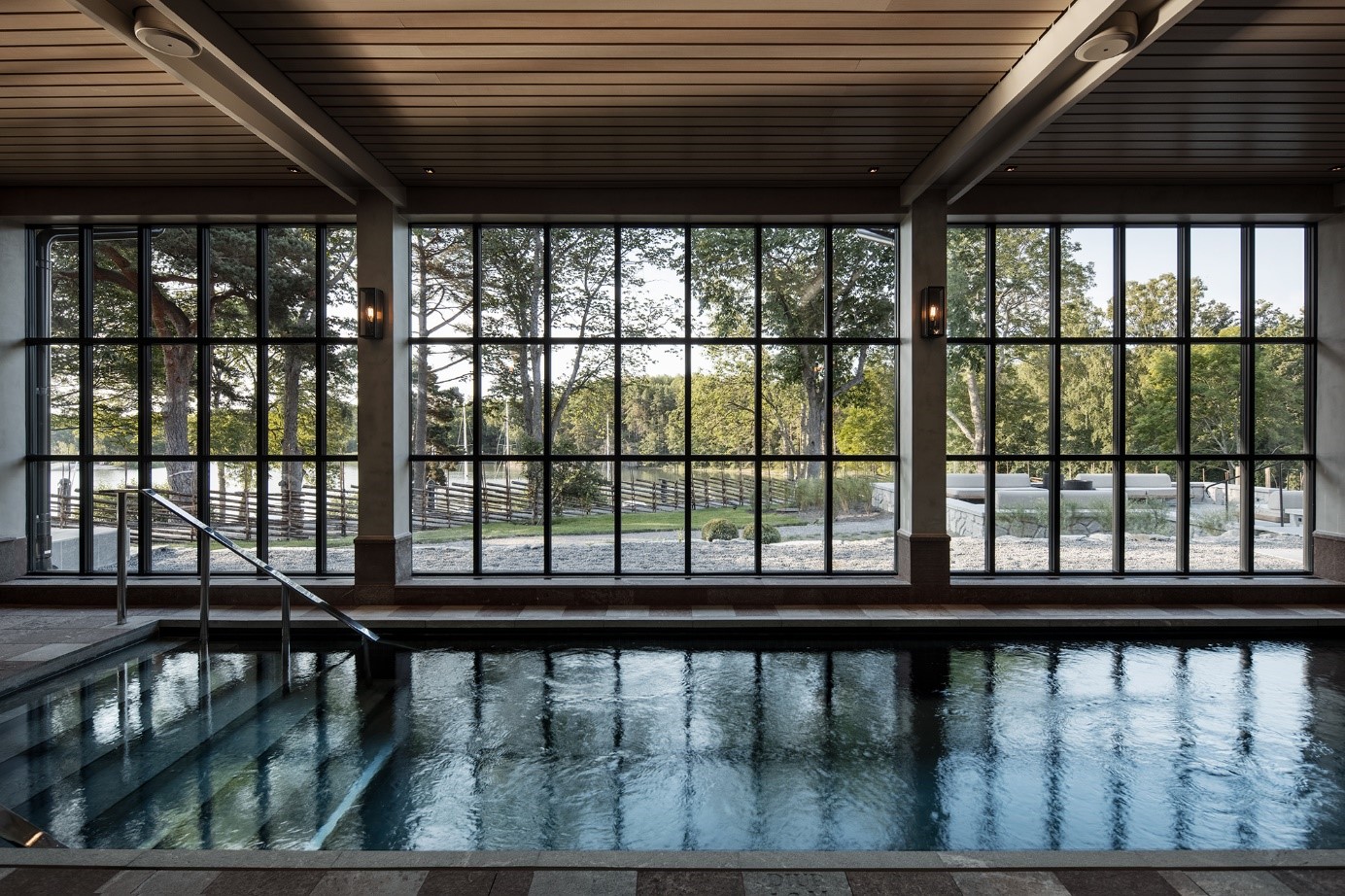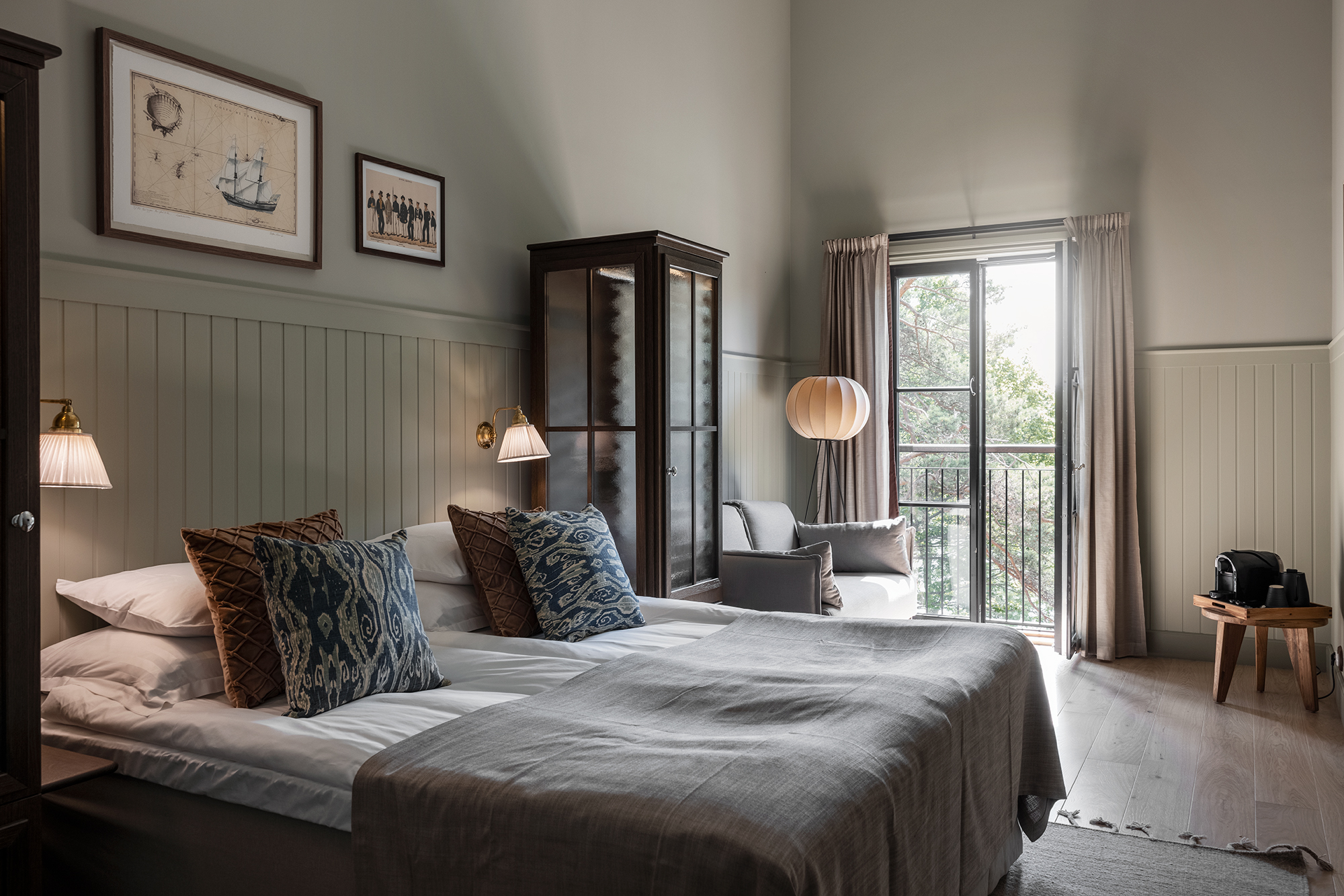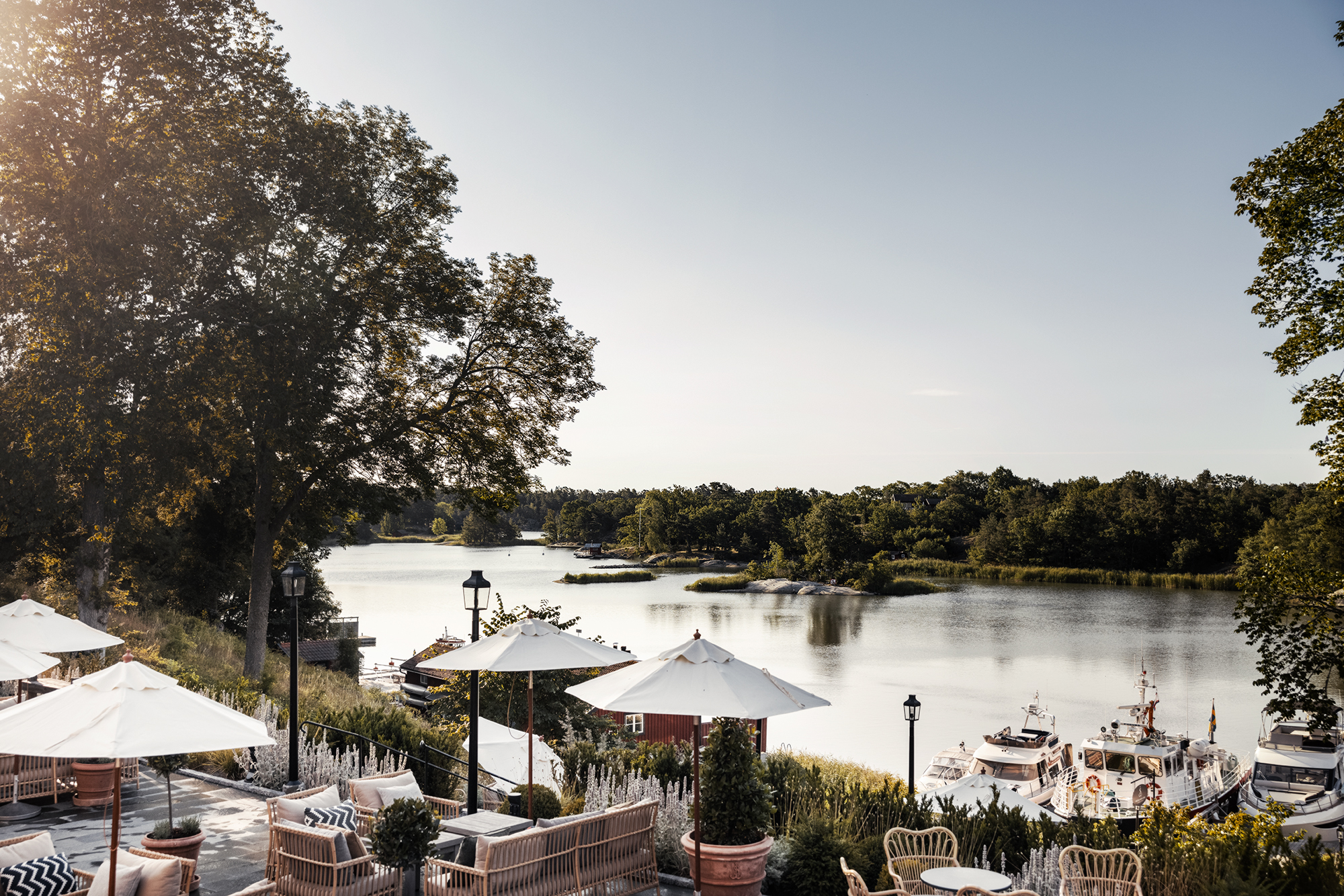 On March 19-20, in a magical time when spring is approaching, we invite you to come with us to a beautifully newly renovated Smådalarö Gård Hotell & SPA for a relaxing and inspiring training weekend with only 12 participants.
All you have to do is secure your place, and let us take care of you!
The event is led by SPC & Remedy's Amelie Parchami, Carita Lesche and Marianne Själander and will be packed with Pilates & Garuda training, relaxing soundhealing and tranquil activities.
After our workouts, we unwind in the hotel's fantastic SPA, which is designed for relaxation and recovery – located in a natural environment where the boundaries between inside and outside seem to have been blurred.
The spa extends into nature with a park and several spa terraces, where you will find both sun beds, seating areas, outdoor shower and yoga terrace.
In the hotel's four pools, which are both outdoors and indoors, you can enjoy different experiences during all seasons of the year. Find your favorite among several different sauna rooms, archipelago showers, comfortable foot baths and relax with a good drink from the Spa bar in the spa lounge or in the peaceful and cozy fire room.
This time we will also get access to the private sauna by the sea. Why not take the opportunity to take the first sea bath of the year and finish in the sauna followed by a relaxing SPA moment.
All rooms are located in the newly renovated hotel part and we train and meditate indoors in the hotel's yoga studio, in the beautiful hall Verket, and when the weather allows outdoors on the yoga terrace.
Our trainers will explain and show the basics of Pilates and Garuda and make sure that both beginners as well as the more experienced get the most out of the training classes.
Between our workouts and activities, we are served morning and afternoon coffee-smoothies, healthy snacks and fruit.
We eat breakfast, lunch and dinner in the relaxing atmosphere in the dining room, at the orangery next door, or if the weather allows at a table on the terrace or stone terrace overlooking the bay.
For those who want, there is the opportunity to pre-book SPA treatments and to extend their hotel stay.
In the surroundings around the hotel there are plenty of activities such as water sports, golf, tennis, paddle and the possibility of boat excursions to other beautiful archipelago islands such as Kymendö, Ornö and Fjärdlång,
Retreat starts: Saturday 19/3 at 09:00 with breakfast at Smådalarö Gård
Retreat ends: Sunday 20/3 at 13:00
Places: Only 12 exclusive places are available.
Other: The event is led by SPC & Remedy's Amelie Parchami, Carita Lesche and Marianne Själander and will be packed with Pilates & Garuda training, relaxing sound healing and tranquil activities.
Price: SEK 6,700 per person (part in double room)
Supplement: Single room supplement SEK 1200 per person.
What is included
– 1 night at Smådalarögård Hotell & Spa- in a shared doubleroom
– A packed program with training and meditation classes during the weekend with breaks for coffee, refreshments & snacks.
– SPA with access to several different pools, sauna rooms and more, during both Saturday & Sunday and according to program. Bathrobe & slippers are included during the spa stays.
– Two breakfasts and two snacks with coffee, fruit health snacks and smoothies,
– A lunch and a 3-course dinner at the restaurant (excl. Drinks)
– 1 lighter lunch box incl. drinks , to go , on the day of return
– 1 pre-dinner drink served in the Spa Bar
Instructors & hostesses from Stockholm Pilates Center / Remedy:
Amelie Parchami, Carita Lesche and Marianne Själander
– Car parking
– All participants receive a Pilates & Remedy goodie bag
Route
Travel by car from Stockholm City * (on your own), recommended departure time
at 08 am. The journey to Smådalarö Gård takes just over 50 minutes (depending on traffic).
For those who go out to Smådalarö Gård by car, there are plenty of parking spaces outside the hotel and which are included for your guests. Pay attention to oncoming car traffic when the road narrows off the last bit on the way to the yard.
Guest places (need to be pre-booked) are available for those who come with their own boat.
WARM WELCOME!

* For those who want help with transport to and from Smådalarö hotel in to Stockholm City, we are happy to arrange it through the hotel and return with price information. Please indicate this when booking.
We follow the current recommendations from the public health authority regarding COVID-19 and stay up to date with any changes. The group will consist of a small group of 12 participants + our trainers & meditation guides. If the event is quickly fully booked, we will try to arrange another training weekend later on.
*** Cancellation no later than 14 days before arrival, If canceled later than 14 days before arrival, full charge will be charged.
Read detailed program here in Swedish.
NOTE: The program is preliminary and may change.
Final program and departure information will be emailed no later than 8 days before arrival
Preliminary program
Saturday 19/3
08.00 – Recommended latest departure time for those traveling from central Stockholm by car (travel time approx. 50 min).
09.00 – Arrival at Smådalarö Gård Hotell & Spa
09.15 – Breakfast and welcome info
10.30 – Team Teaching – class in the yoga studio with Carita and Amelie (75 min)
11.45 – Short break with smoothies & nuts
12.00 – Pilates Burn – class in the yoga studio with Amelie (60min)
13.15 – Lunch is served at Brasserie Bränneri
15.00 – Garuda Flow – class in the yoga studio with Carita and a final sound healing with Amelie
16.30 – Afternoon coffee with healthy
17.00-19.00 SPA – own time to enjoy the Spa and all its facilities
Pre-drink – 1 glass of bubbling served in the Spa Bar.
20.00 – Dinner 3-course served at Brasserie Bränneri
Sunday 20/3
07.30 – Pilates – wake up the body with a flowing Pilates class with Carita (60 min) in the Work
08.30 – Final sound healing with Amelie (30 min) in the Work
09.00 – Breakfast and time for those who want to take a jogging trip or a nice walk in the surroundings
11.00-12.00 Spring "cold" sea baths and hot saunas in the sauna by the sea for those who wish. We have the private sauna exclusively for us!
If you want to go directly to the SPA instead, it is of course optional.
11.00-13.00 SPA * Morning coffee with smoothies and snacks is served in the Spa bar.
Room check-out no later than 12:00 (luggage can be left in the hotel's luggage room).
The event ends at 13. Lighter lunch box to bring is handed out before departure.
The
Programs and times are preliminary and are subject to change.
Final program and departure information no later than about 8 days before arrival.
The team – that accompanies this weekend
Amelie Parchami, Carita Lesche & Marianne Själander.
Read more about them here in Swedish.
Amelie Parchami:
Amelie tried Pilates for the first time in 2003 in Australia. She immediately realized that this was something she wanted to do and started training as a STOTT PILATES® trainer. Amelie then came in contact with the Stockholm Pilates Center and moved back to Sweden where she completed her education, certified herself, and joined the coaching team. Amelie is today CEO and owner of "Stockholm Pilates Center" & "Remedy by Stockholm Pilates Center";
Carita Lesche :
Founder of Stockholm Pilates Center 2002, which is Sweden's international training center for STOTT PILATES®. Carita became a STOTT PILATES® certified instructor in Toronto, Canada, and she and her training team have trained many STOTT PILATES® instructors in Sweden and abroad. Carita is currently primarily responsible for education and for developing and quality assuring training at the Stockholm Pilates Center. Carita is also a trained Sports Teacher, Dance Educator and Leg Naprapat.;
Marianne Själander:
Marianne has more then 25 years of experience from the travel, hotel and meeting industry. She has worked with private tailor-made individual travel arrangements in the premium segment as well as group travel for corporate, magazines and associations with a focus on food and wine, art and culture as well as exercise and health. In addition to arranging trips and developing new concepts, Marianne has worked as CEO, production and sales manager and been a tour guide on countless trips in Europe and around the world. Marianne, who is passionate about training, health, meetings with people and travel, thinks she has found the perfect mix by working as site manager for the Stockholm Pilates Center and the holistic training and meditation studio Remedy and running her travel business Concierge Travel.