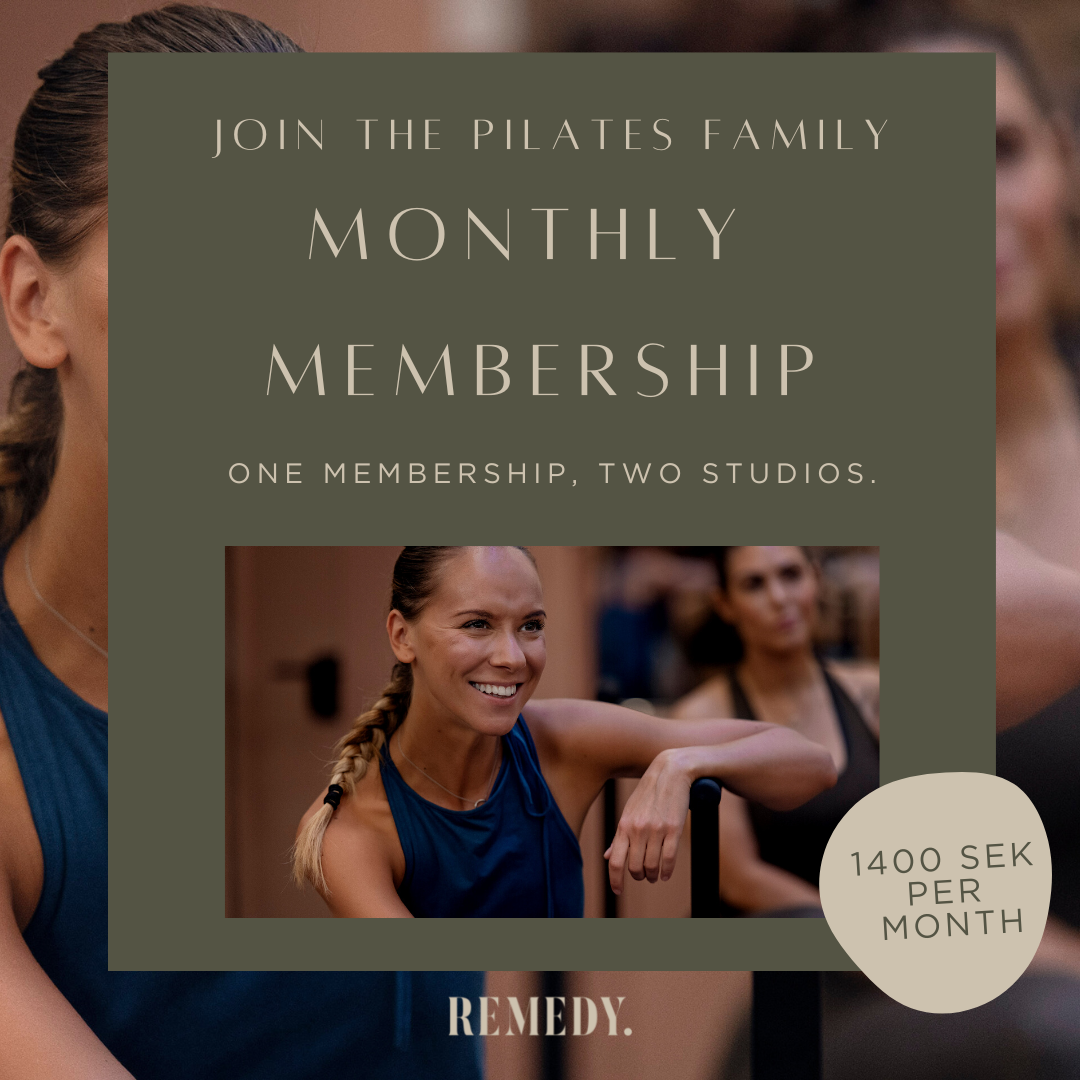 Welcome to our monthly membership – designed for you who want to invest in yourself.
Experience Remedy´s training and mediation classes with this exclusive membership.
This also gives you full access to all classes at Stockholm Pilates Center, including the popular Reformer classes.
If you want to read more about what Stockholm Pilates Center offers and what is included, go to www.pilates-center.se
Terms:
Validity period: Indefinitely from date of purchase.
Includes: Participation in and booking of group training at open classes.
Booking restrictions: Max 10 bookings at the same time and you can book classes 21 days in advance.
Drop-in classes: Unlimited number.
Cancellation rules: No later than 4 hours before the session starts.
Check-in for class: No later than 5 minutes before the start of the class at the customer kiosk.
Notice of termination: 2 months.
Are you new to the Remedy concept and haven't visited us yet? Please contact us to book a personal meeting with us and a site inspection of our studio.